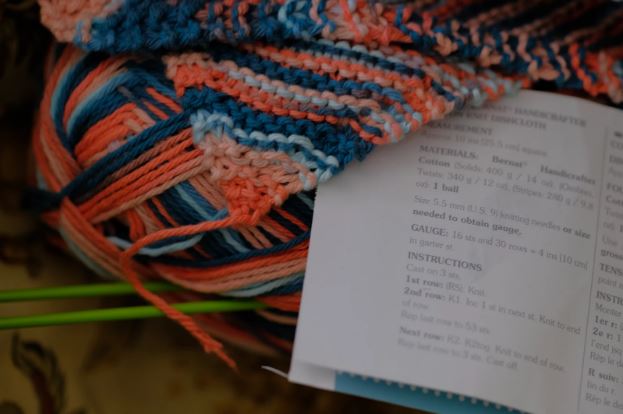 If you're a beginner at knitting, most probably, you don't know where to start or how to learn some skills and be capable of doing patterns that may seem difficult. Maybe, you have started on your first project, but don't know what to do next. Relax. Every expert with deft hands on knitting has once been a beginner without knowledge or experience working on those weaving needles. You'll soon figure things out, just hold on!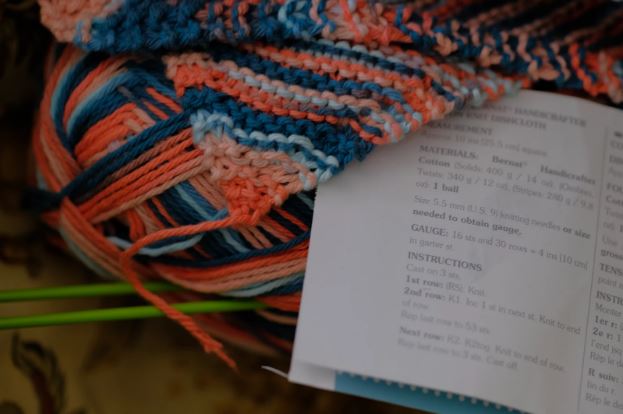 Because we would like to support you on your new-found hobby, we will help you on your learning journey. You may not have a grandmother, mother, or relatives by your side who knows the nitty-gritty of knitting, but you have a wealth of resources at your disposal that can guide you as you become one of the best knitters in town.
Unraveling Instructional Books on Knitting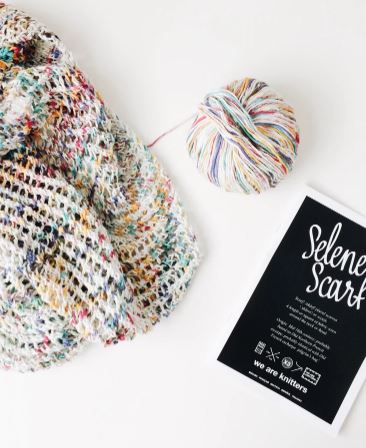 Of course, you have the web, you can google some blog posts to walk you through the venture of knitting. You can search for video tutorials on YouTube. Surely, there are a lot of them proliferating all over the internet.
But if you don't want to use your computer, you can opt for tangible, printed books that contain step-by-step instructions on how to knit different kinds of clothing and fabrics. Do you want to know what these books are? Surely, you do! With that being said, a list of helpful knitting books for beginners is waiting for you below. Keep reading!
Knitting Basics for Beginners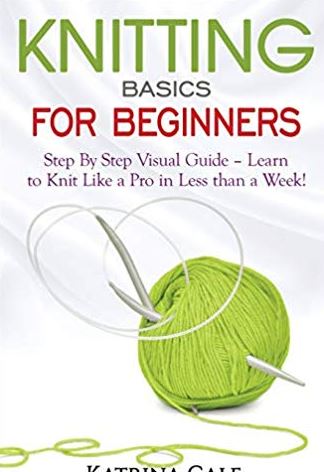 Knitting Basics For Beginners by Katrina Gayle is a step-by-step visual guide. As the author introduces knitting to you, she says you are going to learn a new mechanical skill!
It will never be easy at the first or second attempts, but if you would get yourself together and follow her tips, surely, your hands will learn the movements you need to make in order to knit properly.
Eventually, you will get to the standard pace or pick up a much faster speed than usual. Your fingers will shift smoothly from one position to another, and you will work like how a master of knitting does.
First Time Knitting: The Absolute Beginner's Guide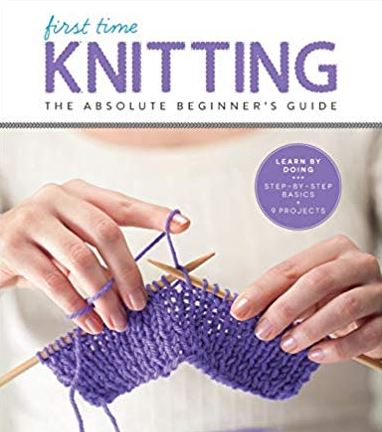 First Time Knitting: The Absolute Beginner's Guide has made things easier for you in crafting knits. This book comes with basic knitting techniques and teachings that will enable you to work like a professional knitter. Not just that, it is packed with detailed descriptions of all the necessary tools that you can use for your new hobby.
Author Carri Hammett provides you with eight classic and easy projects that will teach you a couple of knitting patterns.
Knit Step By Step is a book that will ignite your creativity in knitting! It is occupied with colorful illustrations and techniques instructed one by one. It has adequate knowledge on several projects that will help you begin on your own project very soon. Knitting stitches and patterns are featured, as well as the essential tools and materials.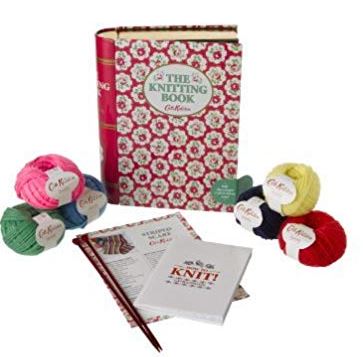 This is more than just a book, it is a gift for you by Cath Kidston! She gives away six balls of yarn, red metal knitting needles, and a pattern sheet with all the instructions on how to create a striped knitted scarf. It also comes with a booklet that's printed with all the how-to-knit steps. It is beautifully packaged and colorful. You wouldn't want to miss this amazing gift kit!
The Knitter's Book of Knowledge: A Complete Guide to Essential Knitting Techniques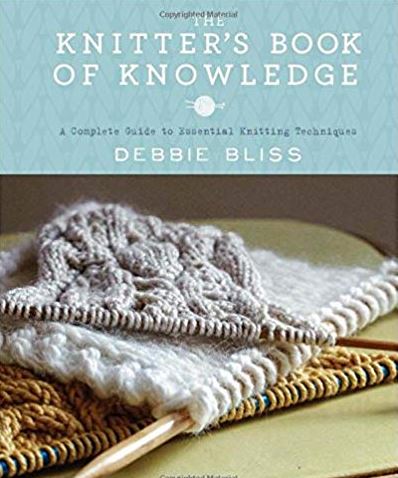 The Knitter's Book of Knowledge is written by Debbie Bliss, one of the most renowned knitwear designers. Her experience and knowledge are squeezed significantly in this book. Everything that you need to know about the tools, needles and yarns, techniques, basic stitches, tensioning and knit casting on, etc. is magically written in this book. Not to mention some products of today's knitting technology, like Sintelli circular knitting machine. It's actually not only for beginners but also for experienced knitters.
Teach Yourself Visually Knitting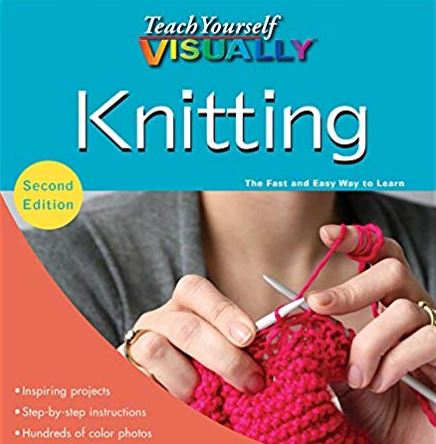 This book has first been published five years ago. Today, it has been updated and improved with much better techniques, photos, and patterns for every knitter! The second edition takes pride in its visual guidance with step-by-step instructions on several inspiring projects that you can try for yourself. After the basic knit and purl stitches, you will be guided on creating hats, socks, sweaters, and more.
Knitty Gritty: Knitting for The Absolute Beginner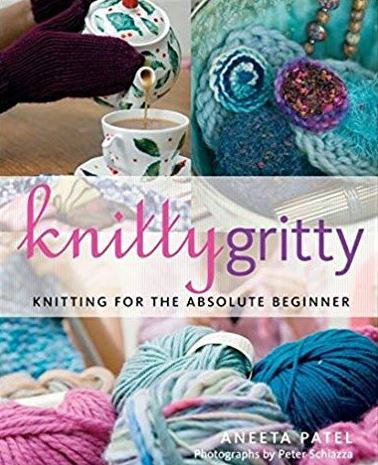 Knitty Gritty is a book for people who want to start knitting and get their heads on it. Read this book and you will feel like you have a personal instructor in doing basic patterns and techniques. "Knitting is the new yoga," as they say. So if you're up to something that will exercise your mindfulness, this book will help you big time!
The Complete Beginner's Guide to Knitting: Everything You Need to Know to Start to Knit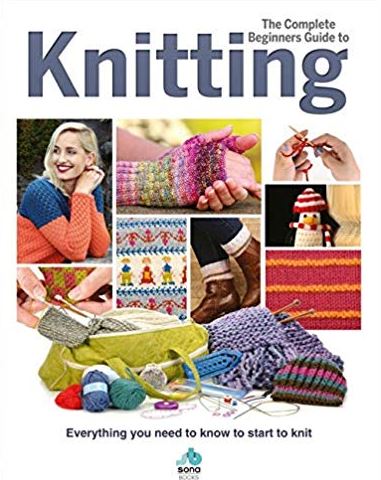 Handcrafts have been rising onto a new level of recognition today. More and more people are being engaged, and all they want to do is creation! I know you are that person too. So, to help yourself, grab a book such as this: The Complete Beginner's Guide To Knitting.
After some time of learning and following the techniques and blow-by-blow steps written here, you will be able to make your own handcrafted hats, sweaters, garments, etc. They're all perfect for gift giving. Plus, adding a new mechanical skill on your list is very much rewarding.
Conclusion
Wow, with these eight knitting books for beginners, you will surely get familiar with all the basics and get much inspiration for more handcrafts of your own in the future! Sounds exciting! So, don't get tired of reading, watching, learning more. After that, keep on putting everything you've learned into practice. Try and try until you perfect your craft. It takes a lot of patience, yes, but we are firm believers that you can do it! Good luck!