People with a green thumb spend more time in their gardens than any part of the rest of their houses. They could let hours after hours pass by just tending to their latest succulents or plant, and just watching them grow, grow, grow. For others, however, they like watching others grow plants and just bask under the sun whenever they can.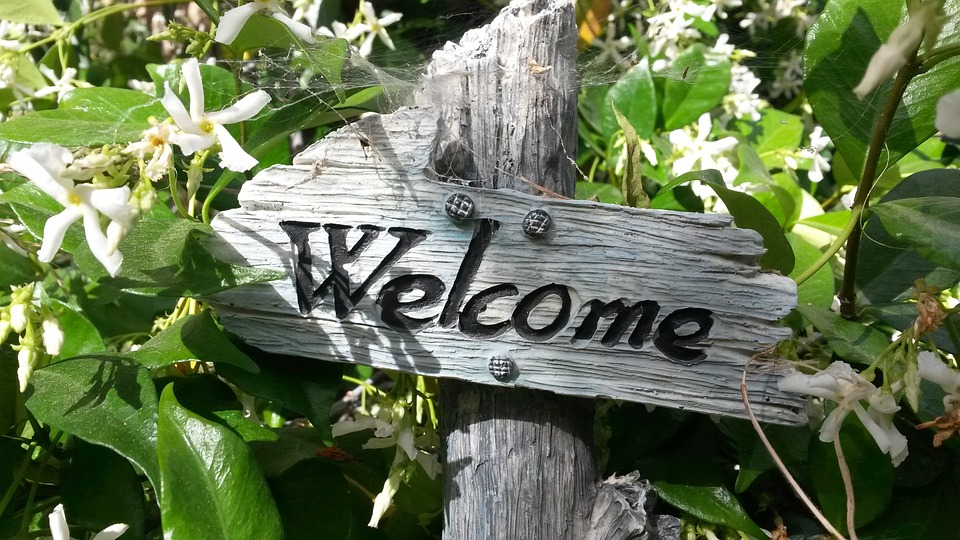 Still, one thing is for sure, whimsical and personalized metal signs all around the garden could put a smile or two on their faces whenever they are around.
Why Use Personalized Metal Signs in the Garden?
You might be asking, why would anyone spend extra on signage just to put it in the garden? Well, here are a couple of reasons why:
Identification
Plant lovers would surely have more than 10 crops growing all at the same time, and it would be difficult to identify which is which when they are all just seedlings doing their own thing. So, putting a sign on them would make it easier to tell what plant is doing well, and what type of fertilizer to use on them.
Fun and Personalization
Gardening does not have to be so boring. Put a little sass and jazz to it by splashing your personality all around with personalized metal signages. Choose the ones which would immediately tell people that all those plants are yours.
Signage Ideas for Your Garden
Not sure what to signage design to put the next time you order your personalized signs? Or do you have something that you can repurpose? Show off your personalities with these design ideas: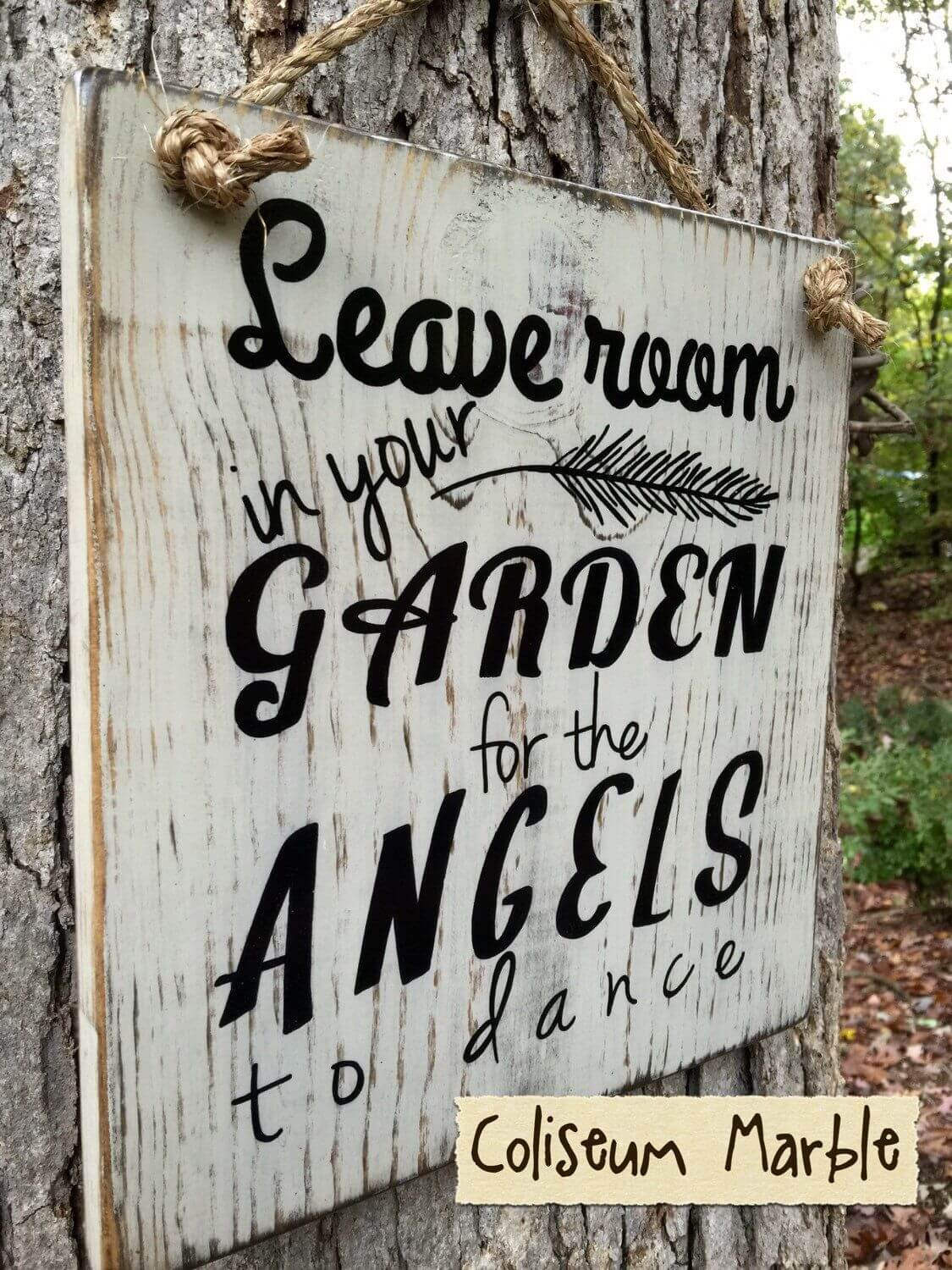 Remind yourself every day how blessed you are to work in your garden. Put that little reminder on metal signage with your favorite inspirational quote.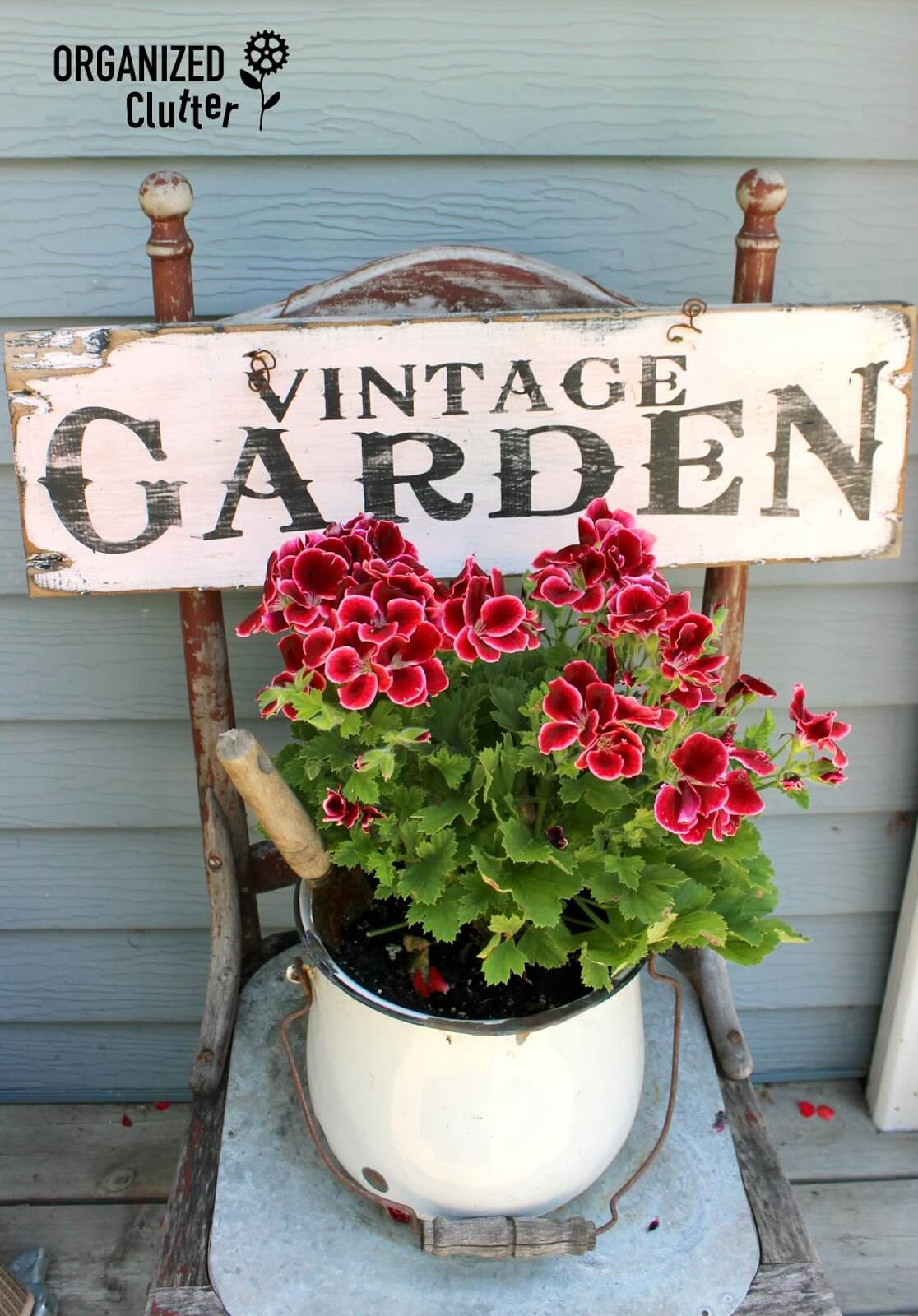 Never throw your old things again. Instead, prepare metal signage (with a design of your choice) and breathe into a new life to them as sign holders.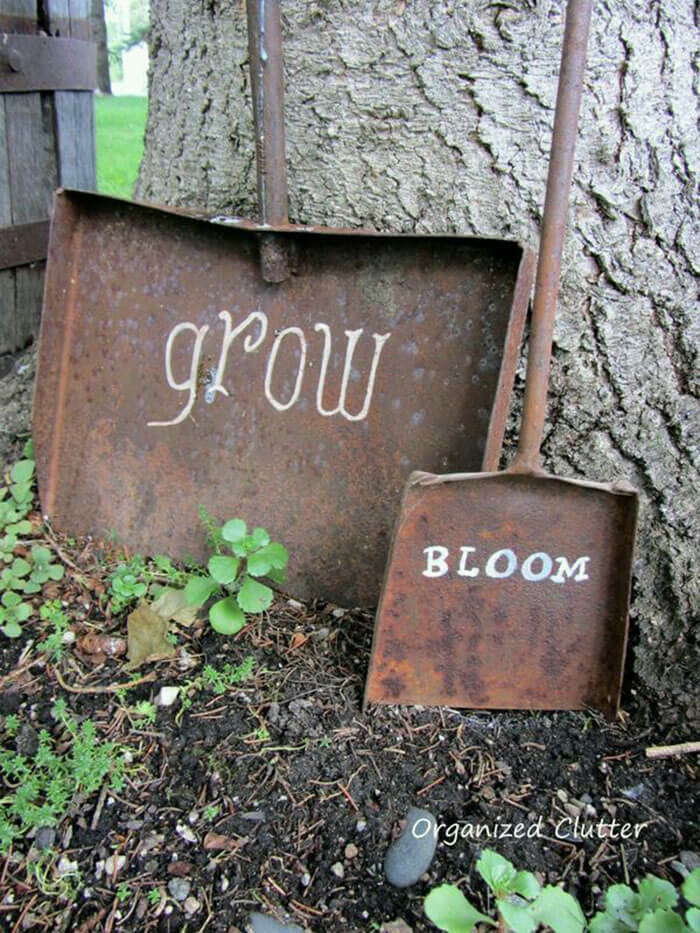 Got old shovels lying around? Does not matter if they are rusty because it is perfect for the rustic look. Put on your favorite words or the plants' names and stick them into the ground.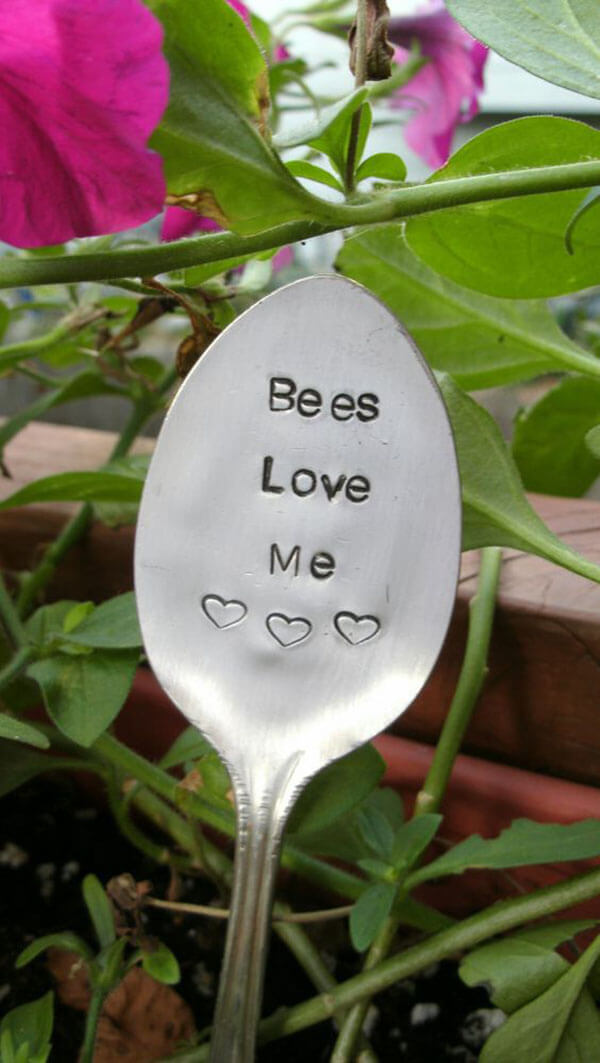 Using spoons as signs for the garden might be the cheapest, yet the cutest one on the list. If you have some metal stamps lying around, put them to use by engraving your favorite quote, or even your name. Then, bend the handle a little backward, and hang it on the branches.
Whitewashed fence and stenciled message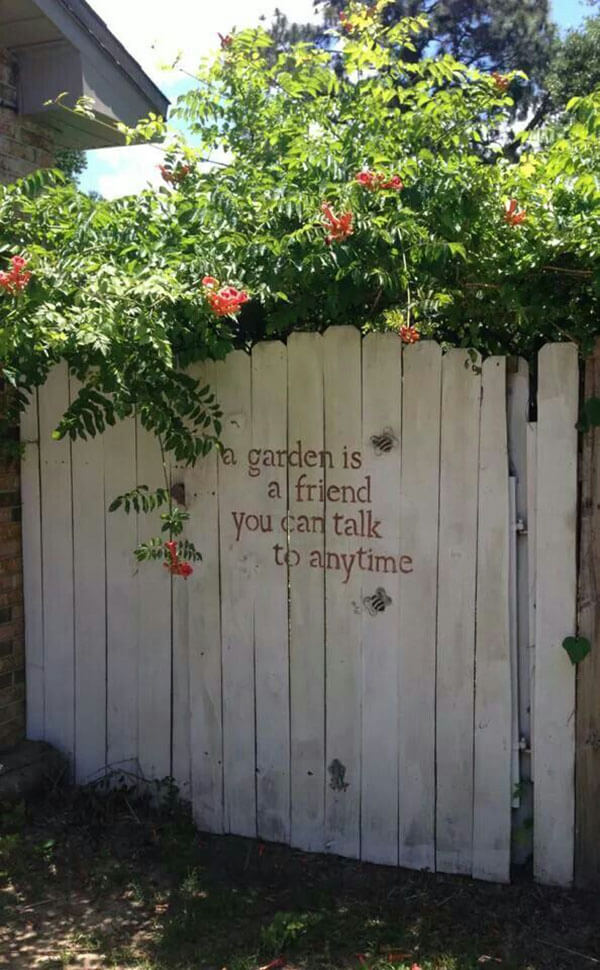 This one is perfect for those who have fences that badly need some retouching but do not have the time to do so. Gather a can of white paint, do at least one coat (or two coats!) and then get a stencil and put on your message. If you have the time and resources, add some more colorful designs such as bees and butterflies.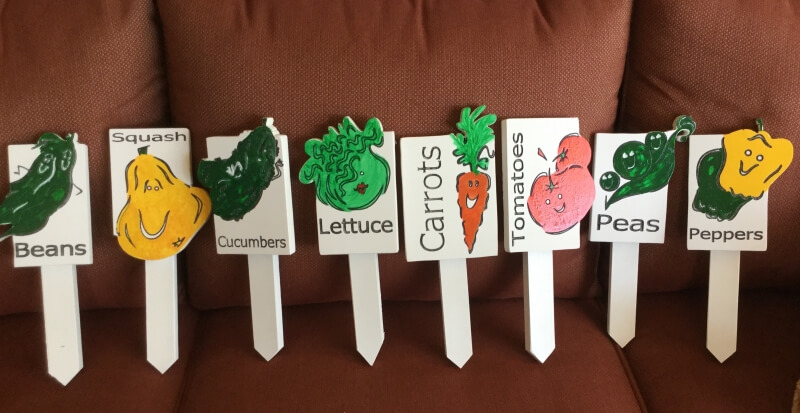 Print some pictures of the veggies you have planted, and color some woods to make some stake. Then, once everything is okay, laminate the pictures and paste it on the makeshift make. Stick it into the pot, and you've got yourself some DIY signs to identify your plants.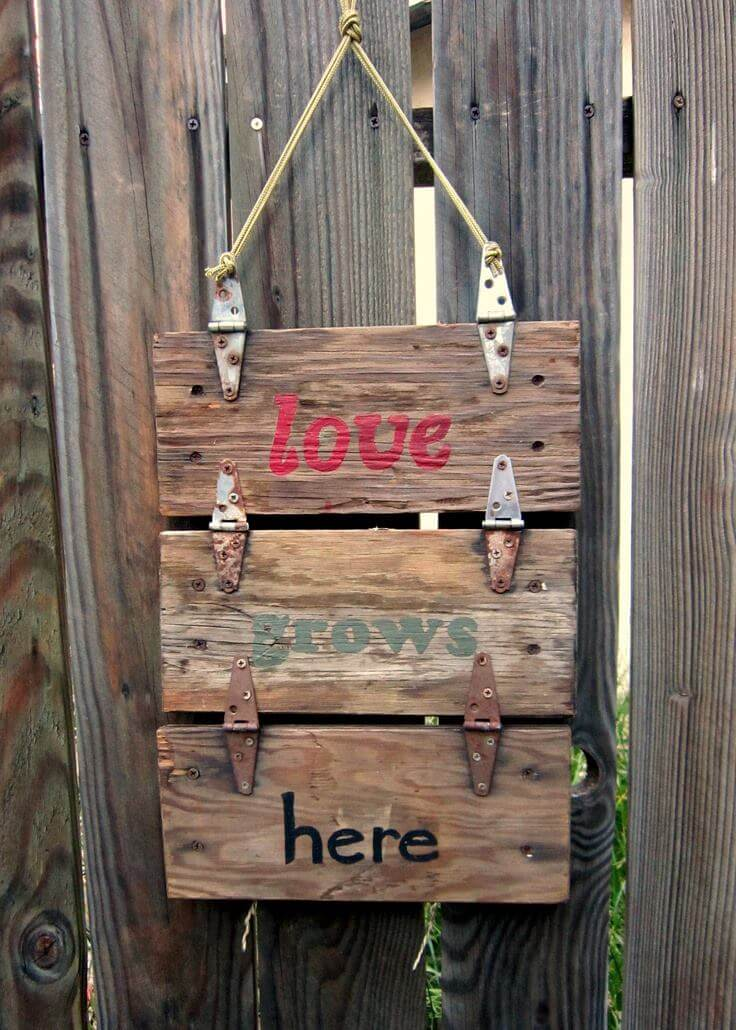 If you have some wood planks that you have no use for now, why not turn it into a wooden sign? Cut it into your desired size, paint on some words or lovely saying, connect it with some hinges and hang it anywhere you want in your garden.
Garden Signage and Cut out letters
For times when you have some extra budget, order some personalized metal signage for your garden. It adds a little bit of identity and elegance to the place. Not to mention, people would immediately know whose hard work reigns over those beautiful crops and flowers.
Show the resourceful little gardener that you truly are. Instead of washing away old washtubs or pails, turn them into a makeshift pot. Do a whitewash coating (or any color of your choice, really) and put some stickers to label it. Once everything is okay, do as you normally would with any other pot.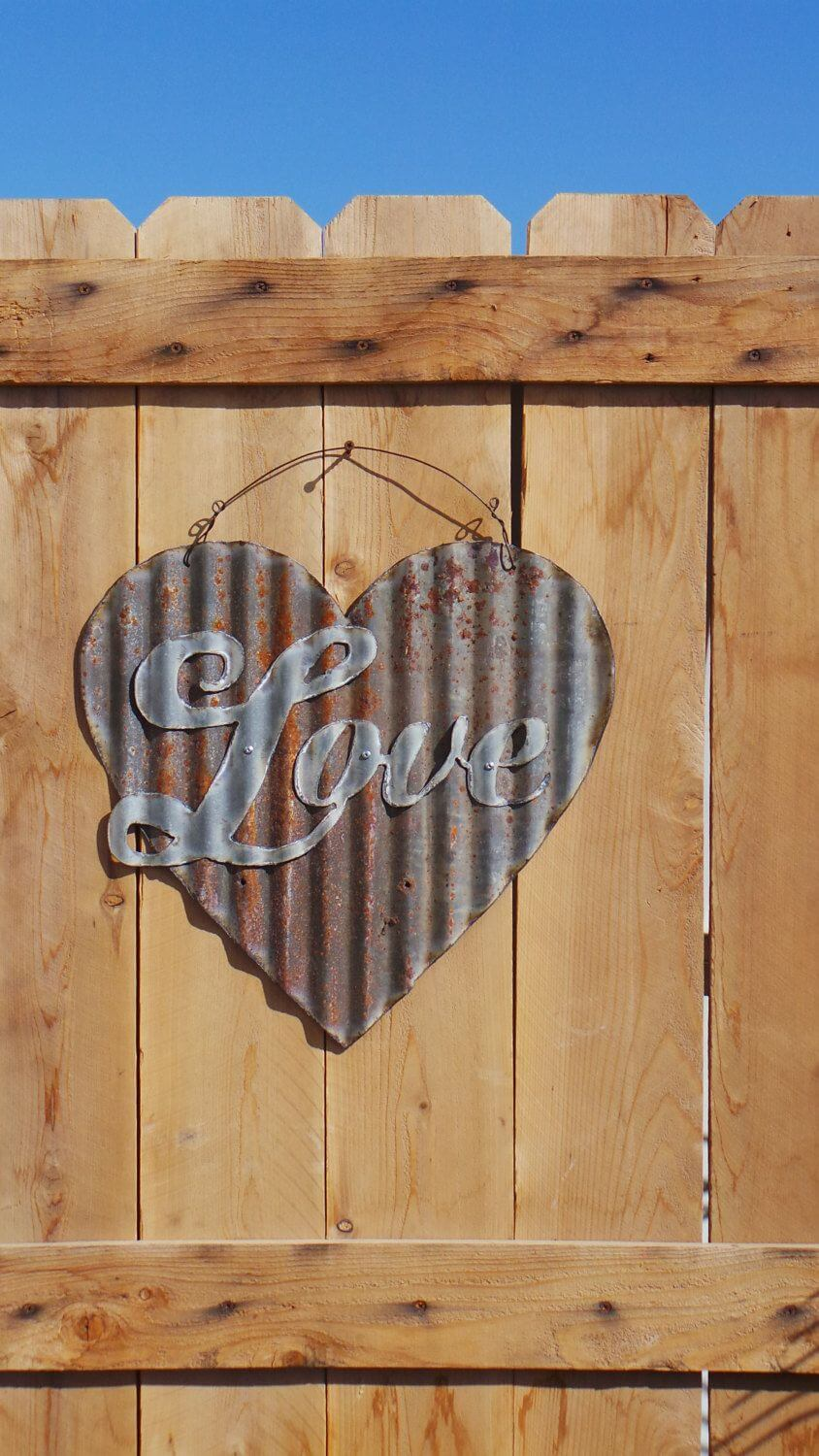 If you have some steel cutters, you may also cut some letters to make out some words and display them in your garden. It spreads positivity and keeps the junk out of your shed. Preach love, light, hope, and faith in what is already supposed to be in the trash.
No one really needs to spend a thousand bucks on garden signages, there are a lot of ways to upcycle junk meant for the trash. However, if you want to add some jazz and personality to your garden, personalized metal signs would not hurt a bit.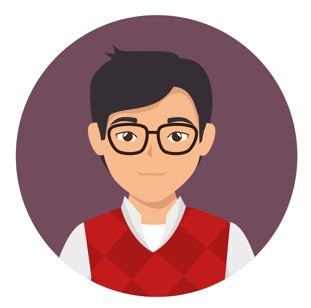 Hari is a freelance writer who writes exceptional product reviews. When he is not writing, he spends time with reading and listening to music.