Casinos are found everywhere these days. They come to life at night in our high streets, at tourist resorts like Las Vegas and they are also available 24/7 online. Where you may not expect to find a casino is out at sea. Surprisingly though, many cruise ships come fitted with genuine casinos as part of the on board entertainment. These come in all shapes and sizes just like their land-based cousins and they also offer the same casino experience. This makes for a unique gambling experience, as you play slots and table games against the backdrop of the open sea. So if you fancy a cruise that is spiced up with some casino action, then here are some of the top casino cruise ships currently on the market.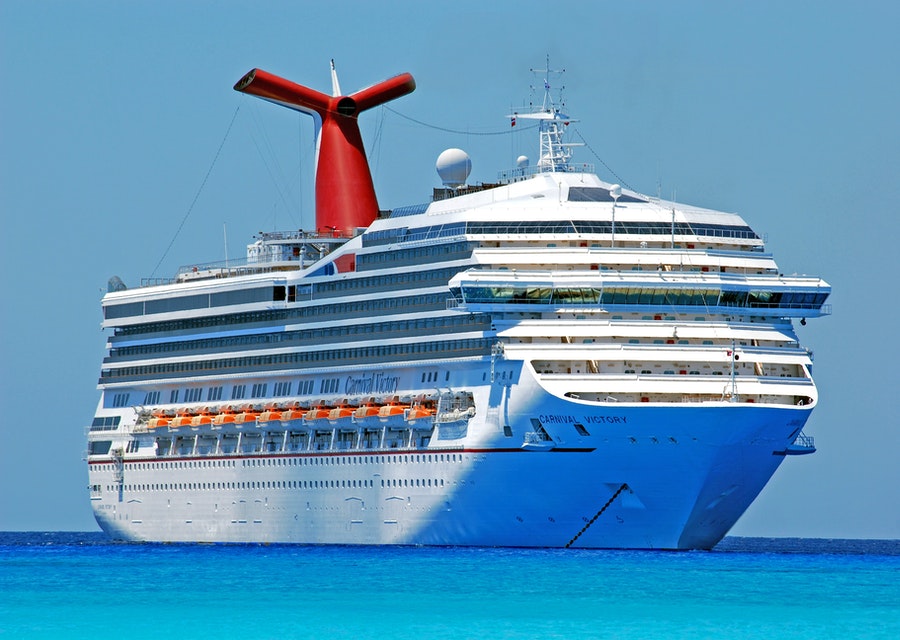 Carnival Vista 
If you like to soak up the nightlife whilst on a cruise, then Carnival cruises could be for you, especially if you like your entertainment to be more casino orientated.  All 25 of the fleet's Fun Ships have casinos on board and if you tire of the more traditional bars and restaurants on offer, then you can gamble the night away here instead. New fleet additions include the Carnival Vista that has a capacity of up to 3,900 holidaymakers and the Carnival Horizon. On the Carnival Vista you can expect to find 217 slot machines and 22 tables offering popular, classic casino table games. You can also take part in tournaments if you like a competitive edge to your gaming. There is even a rewards scheme called the Carnival Players Club. 
The Casino Royale On Royal Caribbean Internationals 
The Casino Royale is an 18,000 square foot glitzy casino that brings all the glamour of land-based casinos to the world's largest cruise ships, the Royal Caribbean Internationals. With such a huge venue you can expect a plethora of tables offering classics like Blackjack, Roulette, Craps, Poker and more. There is also room for 500 slot games that include old favourites and newer up and coming slot titles. The gambling comes with a special touch in the form of a personal cocktail service. 
Norwegian Escape 
Made up of a fleet of 15 ships and boasting a total of 2,800 slot machines and 200 gaming tables between them, the Norwegian Escape cruise ships are definitely designed with gamblers in mind. The Escape, Getaway and Breakaway are the newest entries to the fleet and they also come fitted with the biggest casinos. The Bliss Cruise ship that was introduced to the seas in 2018, has two large casinos, one is smoking, the other nonsmoking. The Escape has 318 slots and 28 gaming tables. Bets at table games have a $5,000 limit and slots come with a max bet of $100. Higher bets can be made but to do so, a VIP room needs to be booked. These have been specially set-aside for high roller customers. The player rewards system called The At Sea Rewards Program, lets players earn rewards points to spend on Norwegian cruises.
She is a content writer & editor for more than 12 years. She usually writes about technology news, country news, arts & science, travel & automobiles. She used to test the product and write reviews for popular magazines.