If you feel that the amount of data your company is producing is going out of your hands, guess what, your business may be growing! And this is a good problem.
But taking actions as soon as this starts to happen is absolutely necessary in order to ensure that we are able to manage these vast amount of data.
Do you know what's a good idea? to resort to technology. This will undoubtedly solve your problem by facilitating management in different ways.
Before implementing a new software we need to analyze it for example if your business requires ERP software you need to compare ERP systems available and choose the best fit for you. 
By going for technology, we mean choosing the right software programs. And this, will depend on your budget and your needs as a business.
In this article we'll present key softwares growing businesses should opt for, while clarifying the differences between some of them.
CRM vs. CMS softwares
It's very common to confuse CRM vs. CMS systems, but the truth is that each platform is entirely different, each serving a distinct purpose for your business. While one focuses on customer management, the other concentrates on content management.
What's interesting, is that both systems complement each other and facilitate the overall management of the business.
So, first up, let's have a closer look into CRM and CMS systems. Then, we'll go deeper into the differences. Lastly, we'll have a look at other useful softwares available.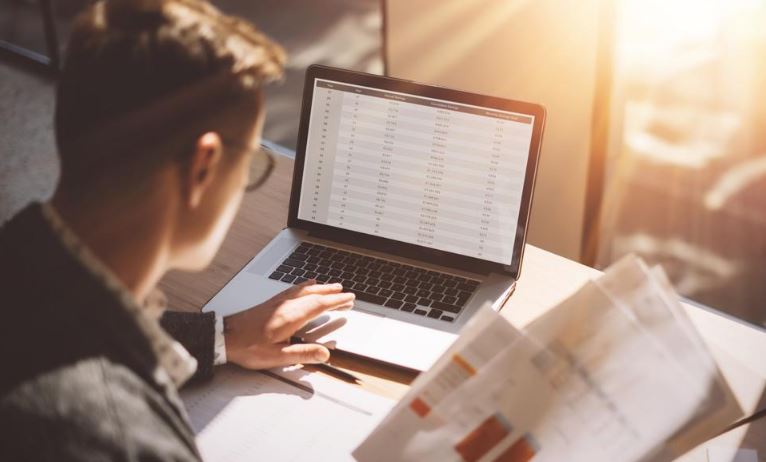 A closer look into CRM and CMS applications
CRM stands for customer relationship management while CMS stands for content management system.
After understanding the initials, we should at least know that we are talking about completely different things. While CRM is all about managing your customers and clients database, CMS is about managing your website's content.
When should I use each?
Usually, most businesses start with CMS, especially those who want to sell their own products and services. If your business has a website, you'll invariably be using a CMS such as wordpress.
A CRM will come into the mix a little later, when you start to build your own client base and begin to track all the customer interactions, and your sales pipeline.
A CRM is more suitable for b2b businesses. So, if you're wondering whether you need a CRM or a CMS, you probably need both.
From the outset, a CMS for your website is useful in order to get your business up and running. On the other hand, when starting to build your client base, you'll need a CRM for sure.
CRM characteristics
With a CRM it is possible to store and manage all of your customer information through the same system.
A CRM can be used by your sales and marketing team to communicate effectively with your customers in any part of the funnel.
You can store customer related information such as email ids, telephone numbers, and social media accounts. Later, you can contact them for all kinds of promotional activities.
With a CRM, you can document every interaction you've had with your customers including phone calls, support requests, and purchase history.
Following up with your leads is facilitated with a CRM.
 Creating reports based on customer activities.
CMS characteristics
A CMS is used to build your brand authority in the beginning stages of your business.
You can store all the data of your website, change the layout, store all types of media including images and videos, and set up your online store.
You can create a custom domain name in line with your company's name. Then, you can publish your company's content using your custom CMS platform.
Next, let's clarify the difference between these commonly confused management systems: ERP and PIM.
ERP and PIM systems:
An ERP stands for enterprise resource planning and all the central management of a company that is being organized by it, and it is connected with all other services and processes within a company including the PIM system. So, an ERP is the heart and the lifeblood of a company.
On the other hand, PIM systems, help customers have a pleasant journey through the catalog of a company's products and services. It'll surely influence the experience and the decision of your customer on whether to make a purchase or not. So, the PIM system won't directly deal with the customer but serves as a catalog for all your products and services.
Differences between an ERP and a PIM application:
In the following list, we'll learn the key differences between an ERP and a PIM system.
ERP controls the data related to purchasing and storing the various materials in a warehouse.
Whereas, a PIM system collects product data from several sources and stores it in a single place.
ERP processes an order that includes everything related to the sales process and delivery of goods to its customers.
However, a PIM system processes the data in order to increase the data quality.
An ERP organizes both production control and planning. This means that the manufacturing staff and necessary machinery can be utilized to its fullest ability.
A PIM system can export data through its different channels. Thereby, it's easy to maintain transparency within the management.
Conclusion:
In a thousand-word article, we are able to only give you a brief outline about CMS, CRM, ERP, and PIM systems.
Want anything else to be included?