Ed-Tech's Dependability on AI: The Future
The following article has been inspired by the thoughts of Mr. Mayank Srivastava. He is the Founder of Experts' Global, one of the world's leading EdTech firms in the field of GMAT prep and MBA admission consulting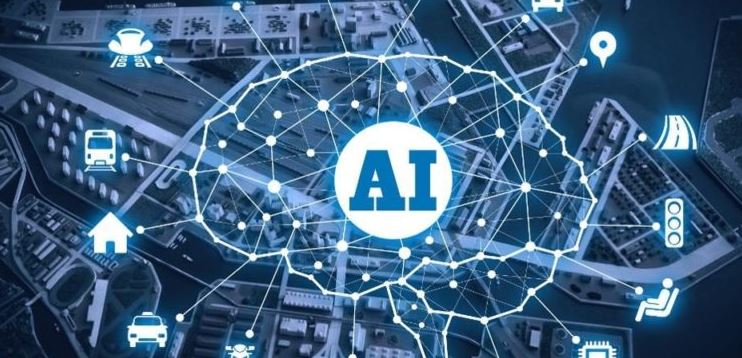 Educational Technology, or Ed-tech, the more preferred term, is the disruptive phenomenon set to soon transform the education system as we know it. The flexibility of our education system has allowed technology to gradually creep into the domain, over the last two decades, with the introduction of such innovative tools as search engines, video streaming, live webinars, etc.
However, with the collaboration of AI and Ed-Tech, we are looking at a future where the academic scenario stands to be elevated to include smart, efficient, and effective tools of learning. This technological disruption will particularly benefit Asian countries by making quality education easily accessible to all.
To better understand how Ed-Tech will influence our academic structure, we need to understand how artificial intelligence stands to enable Ed-Tech in its task of bringing about the desired change in the domain of education.
Enabling Individualized Learning Experience
Administering an all-comprehensive educational curriculum to each and all neither justifies the comprehension and analyzing capabilities of an individual nor helps in aptly identifying a student's distinctive interest in a particular discipline. Educators do realize that each student has an aptitude for particular disciplines but are unable to employ any practical solution to beset each pupil with an individualized learning experience.
Administering individualized curriculum to each student is a task almost akin to the impossible. In this context, machine learning becomes helpful with its unique ability of data mining – reading individual behavior helps AI to formulate a learning program that identifies with the specific learning requirements. To cite an example, machine learning will analyze a student's performance on a given exercise, identify the skills and the weaknesses, and will recommend techniques to resolve the weaknesses, before progressing to the next stage of learning.
If any case analysis returns a negative response to the weakness analysis, the tool will approve progressing to the next stage. Thus, the students will be able to concentrate on one learning aspect at a time, master the same, and then move on to the next. Ed-Tech entrepreneurs can depend upon AI to devise such high-end adaptive learning solutions that meet the specific learning requirements, unlike the general learning curriculum.
Introducing Deep Learning
As opposed to machine learning, which depends on algorithms, deep learning is a sub-category of machine learning focusing on learning data representations. This learning tool has been modeled on the basic learning-response methodology employed by the human brain. Thus, deep learning depends on a finely crafted structure comprising of neural networks that mimic the information transformation technique of the biological sensory network.
Deep learning, functioning on a network of intensive codes analyzing user response, will help individuals understand the strong and weak points of their cognitive skills. Basis this result, Ed-Tech can devise learning material, inclusive of both content and learning style, that corresponds best to the individual learning requirement. Ed-Tech, thereby, holds immense potential in influencing critical decisions pertaining to not only a career but also daily activities.
Reducing Educators' Chores, Enabling Classroom Discussions
Educators have a hard time balancing their miscellaneous chores of drawing up curriculum designs, scheduling classes, preparing for lectures, grading, etc. Ed-Tech, empowered by AI, can help significantly automate these miscellaneous tasks: for instance, technology is already helping objective grading. Likewise, AI can be trained to grade subjective responses as well.
Also, classroom training videos, recorded by the subject-matter experts, will help educators concentrate on discussing the common takeaways in class and focus on critical doubt-solving concerns. Importantly, students will gain access to high-quality study material, efficiently organized and relevant to their learning needs.  Video sessions will further enable intra and inter-institution communication, thus motivating creative thought processes and developing quantitative and logical reasoning skills.
See also: Distance Learning: What Makes A Mobile Learning Application Perfect For Users
Encouraging Collaborative Learning
Technology has already proved that proper utilization of its tenets can bring the world closer by improving the information dissemination system. In the field of education, similarly, AI tools can be used to encourage beyond-classroom interactions to help enlighten students with a wide spectrum of perspectives.
Collaborative learning is essential because discussions stimulate cognitive processes, thus heightening awareness of existing crises and their possible solutions. Learning will no longer be study-material restricted, Ed-Tech promises to make the learning experience interesting. She is a content writer & editor for more than 12 years. She usually writes about technology news, country news, arts & science, travel & automobiles. She used to test the product and write reviews for popular magazines.