In a world that is practically ruled by streaming services, it's only fair to question the importance of older delivery systems like cable television in your life. Though cable has been around for way longer than streaming TV, it is seeing a massive reduction in the number of subscribers nowadays. Why is that? Because streaming opens new avenues of entertainment and convenience which were hitherto unavailable to cable subscribers. No matter where you are and no matter which device you have on your person, as long as you have an internet connection and access to a streaming platform, you can watch your favorite shows and movies from the start or even from where you left off.
Streaming TV offers flexibility, affordability, and exclusivity in terms of content. So, in the presence of this amazing video distribution technology, is it still worth it to pay for cable TV? Let's find out below.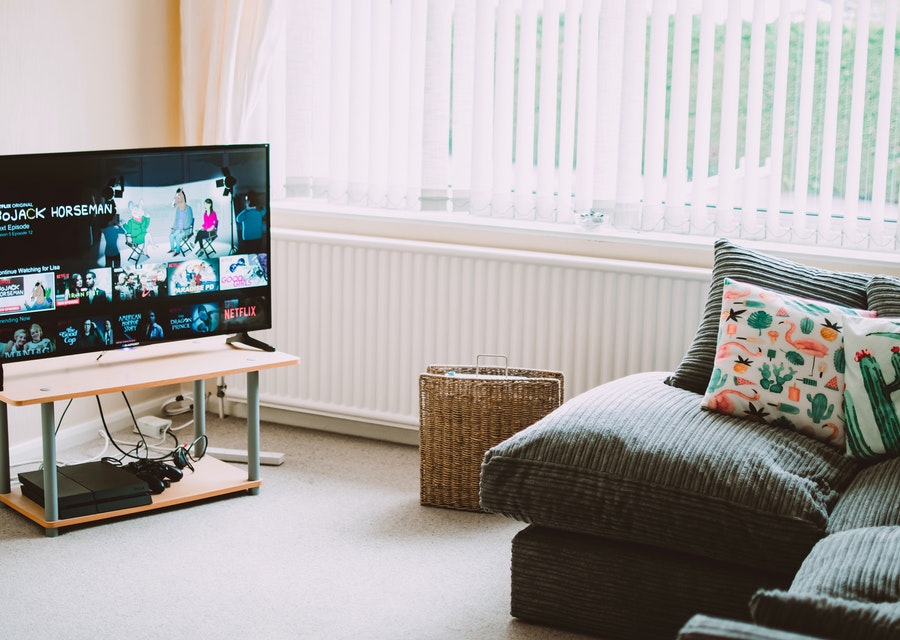 Live Broadcast Content
Are you a sports fan? Then, you have all the more reason to stick to your current cable subscription. Though streaming television covers the best movie channels and even showcases 'original' series, it still lags behind cable when it comes to sports and news broadcasts. Cable companies have agreements with local stations that run deep and they carry the live, ongoing games in high-definition, so you can stay up to date on the scores, the home runs, and the overall performance of your regional teams. Some providers like Cox cable TV include the local and government channels as a prerequisite in all their packages. Hence, whichever cable TV package you choose, basic or premium, you will have quick and easy access to live broadcast channels, from the likes of FOX, ABC, NBC, and C-SPAN, etc.
On the other hand, if you cut the cord, you might have to search around for a streaming service that delivers live content with as much efficiency as cable television does. FuboTV is an option, but even that costs more than $60 a month just for sports. So, yes, it is worth your while to pay for cable TV if you want live broadcast channels at your fingertips.
Convenient Cable TV Billing
When streaming TV first came around, only a handful of video-on-demand services like Netflix, Amazon Prime Video, and Hulu ruled the market and attracted the American viewership. With time, more and more service started popping up, increasing the competition, and even inspiring channel carriers like NBCUniversal and HBO to release their own streaming platforms. At present, there are hundreds of streaming services, fighting over content licenses, and confusing consumers with 'too much diversity'.
For instance, if you want to watch the latest season of The Crown, while also get in on Euphoria and add some Star Wars action to your daily programming, you'll have to subscribe to Netflix, HBO Max, and Disney+ altogether. Imagine dealing with subscription bills for these different services at the end of the month! You won't have to face such a management crisis with cable TV.
A regular channel lineup will give you the right cable networks for movies and TV series, and you can even add-on HBO to your package. The best thing about it is that there will only be a single bill to deal with, instead of multiple ones. You can pay for it in one go and clear dues for your entire entertainment quota in a single sitting. Some cable providers also offer an automated payment and paperless billing option for your ultimate convenience.
Bundles and Promotions
Cutting the cord may sound like a liberating experience, for sure. But, it works more in theory than in practical life. You can never really be done with cables because even if you drop cable TV, you'll still end up needing wired internet to power your streaming activities. The good thing is that cable companies let you bundle internet with cable TV and add a home phone to the mix. Bundles work better in contrast to standalone plans because they offer discounted pricing and tantalizing promotions. You can also pay for all three services on a single bill. With streaming, you can't really bundle services or enjoy special promotions. Though there are free trial periods, the pricing only increases with time. Plus, for streaming, you will have to get a standalone internet plan from a provider separately, which may not work that well in your favor, given the billing hassle and the obvious lack of promotional add-ins.
Final Verdict
It is wise to stick with cable TV for now, because it delivers live broadcast content, easier billing options, and hard-to-resist bundle promotions, as this post shows. An ideal approach would be to have both streaming and traditional cable in your home, for a complete entertainment experience. She is a content writer & editor for more than 12 years. She usually writes about technology news, country news, arts & science, travel & automobiles. She used to test the product and write reviews for popular magazines.