Free Zones are intended to improve global business by providing expatriates with 100 percent ownership and convenience for single-window administration.
In setting up a company, taxation, and ownership are two critical criteria for entrepreneurs. The Dubai government has launched 'Dubai Free Zones' with increasing business opportunities in the UAE and strong interest from foreigners to operate in Dubai.
In simple words, a 'Free Zone' implies a particular economic zone where business owners benefit from retaining 100% ownership of enterprises and receive tax exemptions. You get to keep all the money accrued as a business owner and pull it back into your business. Ok, Dubai's Free Zones offer you all that and more.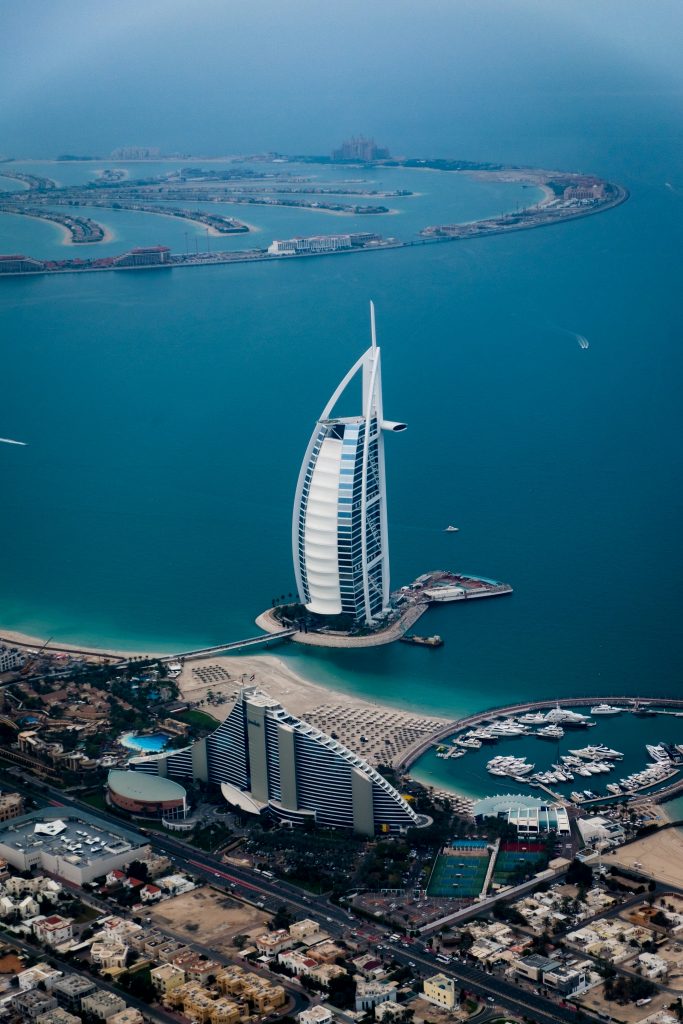 The six reasons why you need to think about setting up a business in the Dubai Free Zones are –
1. Tax Exemption
Dubai provides a tax-exempt setting, allowing you to spend your money and rope in total income and benefits as all major countries are revamping their tax laws.
2. Ownership
You get 100 percent ownership of your company under Free Zones, unlike the Limited Liability Company (LLC) provision, where your stake as a foreigner is limited. Though some business settings enable you to have a local sponsor/promoter, the business can be set up by a single person under the Dubai Free Zones rules.
3. Ownership and Lease Options
You are eligible for additional incentives, including 25 years of lease options, assembly and manufacturing facilities, and storage facilities.
4. Indulge in more than one Task
If you are thinking of a business setup in Dubai, the value you get is that you are not limited to just one business-related activity.
5. Relaxation of Bank Account Rules
Dubai can open a bank account in your name.
6. Wrap up, at your will and with Flexibility
Naturally, the Free Zones in Dubai are demarcated into various categories depending on their area of operation.
Top Business Sectors in Dubai Free Zone
The following will be beneficial in case you are planning to set up business in Dubai free zones.
Aviation

Education

Financial

Information and communication technology(ICT)

Information and Logistics

Media
Aviation
The government of Dubai's two strategic aviation projects, Dubai Aviation Citicorp-Dubai World Central (DWC) and Dubai Airport Free Zone (DAFZA), seek to drive the right economic direction.
The International Airport of Al Maktoum lies under the DWC. It is spread over 6.7 sq. km. It can handle 160 million passengers per year and 12 million tons of cargo.
The core service areas of Dubai Aviation Citicorp-Dubai World Central are registration & licensing, infrastructure, data center, accommodation management, housekeeping, health & safety, and others.
On the other hand, Dubai Airport Free Zone (DAFZ) is one of the fastest-growing Free Zones in Dubai and all over the world. Near 1600, DAFZ companies were working in the fields of manufacturing, communications, logistics, and aviation. By providing state-of-the-art facilities and modern amenities, Dubai international airport offers a fertile business area.
Education
Dubai International Academic City and Dubai Knowledge Village
Dubai International Academic City is your one-stop shop for investment in the higher education sector, the gateway to students from 137 countries and over 400 educational courses. In human resource management and related areas, Dubai Knowledge Villages offer services such as office and retail space and business centers.
Financials
Two cornerstones of the economic free zone that Dubai has to deliver are the Dubai International Financial Hub and the Gold & Diamond Parks.
The Dubai International Financial Centre is a Free Zone dedicated to communicating with the economies of the Americas, Europe, and Asia, with no limits on capital conversion and benefit repatriation. Dubai is the home of numerous banks, insurance firms, and consultants. They are regulated by regulatory and legal requirements that are international.
As the name suggests, Gold &Diamond Park is the hope of every jeweler and the paradise of every shopper. With 118 current suppliers, 90 retailers, and 350 office rooms, you should look into entering the club.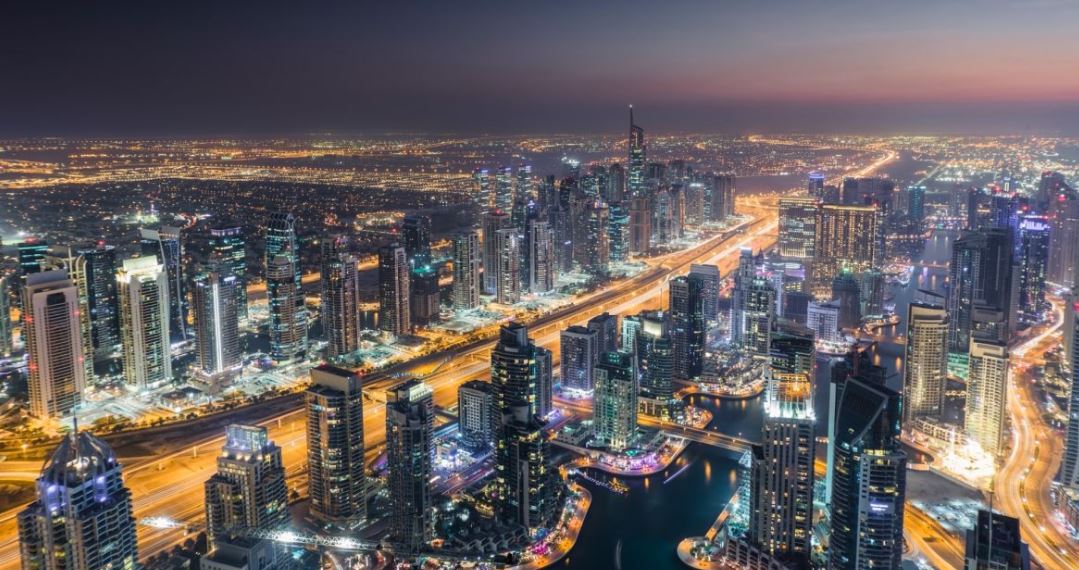 Information and Communication Technology (ICT)
Dubai Internet City, Dubai Outsource Zone, and Silicon Oasis Authority are part of ICT.
Dubai Internet City is the largest free zone IT setup in the Middle East to help telecoms and IT businesses flourish. The things to be sold include, among others, retail and office spaces in major business parks and advertising & venue management services.
As the name suggests, in the call center, business processes, human resources, information management, and back-office operations, the Dubai Outsource Zone supports outsourcing business setups.
The authority of Silicon Oasis is the position in the information technology room for all technology-driven modern industries, such as e-services, data centers, telecoms, and networking, to name a few.
See also: What Are Wheelchair Lifts and Why Businesses Should Have One
Industrial and Logistics
The central free zone of the Dubai government in industrial space is the Jebel Ali free zone or generally called JAFZA.
In this 50 sq., over 6400 companies (120 Fortune 500 companies) run. Thanks to tax-free trade and the rapidly rising market climate, business centers are thriving.
Media
Investment in TECOM is a recognized brand in business parks. In TECOM business parks, about 4500 companies are operating in ICT, education, and manufacturing sectors. TECOM laid the groundwork for smart cities like SmartCity Malta, one of the most innovative ventures in the business sector in Dubai.
Dubai Media City and Studio City are hosts to the world's biggest media and advertising entrepreneurs. Think of any big global media player, and in this 100 percent ownership and tax-free income generation market, they sure have built up a foundation.
Jumeirah Lakes Tower Free Zone (JLT Free Zone), Dubai Health City, Meydan, and International Humanitarian City (IHC) are other unlabeled free zones.
The Dubai Free Zone has everything under the sun when it comes to running business sectors. Dubai has one of the world's most adequate facilities and modern amenities. In addition to 100 percent company ownership and tax-free profits, there are countless possibilities.
More than 30 free zones are operating in Dubai. The main ones are:
Dubai Airport Free Zone

Dubai Cars and Automotive Zone

Dubai Design District

Dubai Healthcare City

Dubai International Academic City

Dubai Internet City

Dubai International Financial Centre

Dubai Knowledge Village

Dubai Media City

Dubai Gold and Diamond Park

Dubai Multi Commodities Centre 

Dubai Silicon Oasis 

International Media Production Zone

Jebel Ali Free Zone

Dubai Production City

Dubai World Central 

Dubai Studio City
Registering a Free Zone in Dubai Company is pretty straightforward and usually takes three weeks to incorporate. After deciding on the desired free zone, one would need to:
It is relatively easy to register a Dubai Free Zone business and typically takes three weeks to integrate. One will need to: after agreeing on the preferred free zone:

Reserving the name of the company

Office premises for sale

Arrange for establishment deeds and organization papers

Open a corporate bank account and invest the minimum paid-up share capital in confirming the bank statement.

Allocate a budget for the due diligence expense of translation and notarization

Secure the required business license issued by the competent authority of the Free Zone
With state-of-the-art infrastructure, duty and tax reductions, world-class company services, responsive government policies, and outstanding facilities, free zones give the most fertile ground for setting up companies. The advantages of setting up your business in the Dubai Free Zone are:
100% personal or business income or gains tax exemption

100% holding, regardless of nationality and domicile, of investors

Capital and tax repatriation of 100 percent

Exclusion from all duties for import and export

Corporate tax exemption for 15 years, with an additional 15-year extension period

No deposit of capital needed
However, the establishment of a business in the Dubai Free Zone could have some limitations.
Prerequisite for the leasing of office premises inside the free zone selected.

Being unable to conduct business or participate in place practices in mainland Dubai with customers or suppliers.

The high expense of translating and notarizing
There are more than 30 free regions in Dubai. Therefore you must be conscious of the strengths and benefits of each one when you set up an entity in a Dubai-free zone. For example, suppose your company provides IT services. The Dubai Media City, Internet City zone, or the Dubai Multi Commodities Centre will be equally advantageous for a trading company. For a shipping business or access to airports and seaports, the Jebel Ali Free Zone is suitable.
Free zones in Dubai provide investors with numerous investment options and give them the freedom to choose a business organization that suits their specific business needs and goals. Business independence, significant tax savings, and robust infrastructure are leading investors and business people to set up operations in the free zones of Dubai.
Commitbiz Business Setup Consultants in Dubai has the experience and tools as all these requirements are taken care of by our team. We can help you with the process right from business incorporation to office space.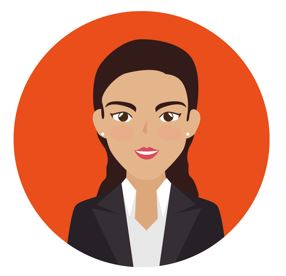 I'm a writer, reporter, and editor with ten years of experience telling stories about science, health, technology, and the environment. I'm also available for editorial and social media consultancy, report writing, science communication training, and more.