Quitting your cubicle and your nine-to-five position in favor of traversing the globe while you mix and match different projects with your skills sounds like heaven on Earth, right? To an extent, it really does, but such a decision comes with a wide array of potential issues you'll want to prevent, and you'll need to change the structure of your life, your time management, organization, and above all, how you tackle your budget.
While some of the better-developed digital careers can allow you to fund all of your exotic travels, chances are that you'll need to be smart with your spending abroad, plan out your savings differently than when you had a base of operations, and other details.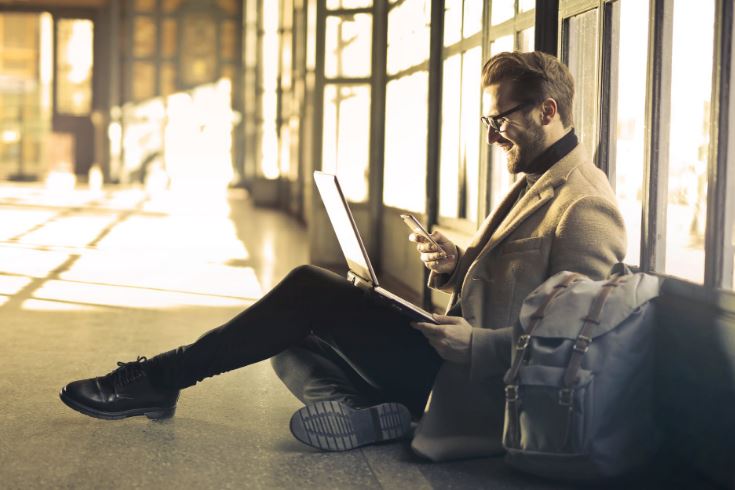 In case you're about to make this incredible transition and change your pace of life to get to know the world, you should prepare your funds accordingly. Here, we'll go over a few of the most digital nomad-friendly methods to handle your income, your expenses, and ensure overall financial independence and stability for years to come. 
Create and stick to your budget
All the fancy terminology aside, budgeting boils down to just that: planning your budget. That simply means taking responsibility for assigning a sum of money to your daily expenses, setting aside some cash for your savings, and managing your needs effectively. While the goal of being a digital nomad is to experience life in different parts of the world while treating yourself to an occasional outing, museum tickets, events, and the like, you should be mindful of your financial capabilities for the long haul.
Based on your income, you can calculate your basic expenses for paying rent, your Internet needs, utilities, and the like. Then, use the rest for food and other essentials, while you can use what's left for entertainment and fun – but be mindful of every expense you make, especially if you use a card, since too many digital nomads lose track of their spending habits easily. 
Use your card for perks
Now that you've taken your spending under control, you can actually use your own habits to earn different perks, loyalty points, and turn them into savings. Luckily, there are all kinds of credit cards that fit different people. Depending on your habits, if you eat out frequently, buy at the same stores, shop online, or drive your own car, you can cut your expenses significantly with the right choice of a credit card.
For example, as an avid traveler, you can benefit from a petrol credit card that enables you to pick and tailor your benefits depending on your driving and spending needs. Some cards allow cashback programs, while others let you use up a discount for purchasing fuel in specific locations. Just make sure that the card matches your travel preferences and you'll instantly boost your budgeting skills.
Savings are a must
Although your career might be just taking off and you feel confident that your position in the company is strong, digital nomads need that extra layer of security while on the go. With that in mind, you need to plan for those unwanted situations in case you lose your job, or too many of your regular clients go silent – you need a nest egg of sorts. 
From meal-planning to stick to a budget, switching to a home-based fitness routine or a free exercise alternative, all the way to cutting out a few indulgences, you should consider different ways to set aside a decent sum of money. Look into your savings options in an official bank, so that you can keep your funds safely tucked away, instead of close enough for you to dip into before you really need to. 
Supplement your income
While you can always look for a project on the go, you should definitely commence your very first digital nomad journey before you find a location-independent position that pays well enough to keep you afloat while you're traveling abroad. That said, you can either join a variety of freelancing platforms to apply for multiple positions, or contact various businesses directly, especially if you know that they hire remotely.
When you can, you should look into location-based temporary or part-time work when you travel somewhere new. Sometimes you'll need a special permit or a visa to take on such a post, but perhaps it will be worth your time if you plan to stay for longer. 
Insurance helps on several levels
Accidents can happen, and even if you do pick the safest locations, keep your possessions secure, and diversify your funds, things can go awry. There are certain situations you can predict and expect, and therefore prevent them with the right insurance plan at your disposal. For example, many digital nomads can lose their passport despite their best efforts, and you can add that to your insurance policy to make sure you're covered in case that happens. 
Preventative medical checkups and vaccinations in case you're traveling to a different climate and an exotic place are all valid, but you should also consider travel insurance in case you need to see a doctor. Insuring your most valued possessions, such as your laptop, camera, and phone can also come in handy, especially if you use these tools to do your job. 
Now you're equipped to consider the impact of becoming a digital nomad on your financial situation, if you're ready for such a major leap, and you know what you need to do to protect yourself financially while globetrotting as a nomad. Of course, in addition to these, there are other nomad-friendly financial bits of advice you should consider so as to refine your strategy every day and use your income as wisely as possible. After all, this is a lifestyle choice you've made to enjoy it to the fullest, and your financial stability is the only factor to make that happen. She is a content writer & editor for more than 12 years. She usually writes about technology news, country news, arts & science, travel & automobiles. She used to test the product and write reviews for popular magazines.