The Christmas season is meant to be a time of relaxation, joy and celebration, but for many, it can be a time of disappointment, loneliness, stress and anxiety. While the Christmas season comes with high expectations of happy, perfect families enjoying gifts and luxurious celebrations, these ideals are not lived up to by everyone for varied reasons.
The Christmas holiday season presents a dizzying array of demands, including shopping, cleaning, cooking meals, entertaining and baking, among others. If COVID-19 is spreading in your community, the unwelcome guests – stress and depression – could affect you even more. The pandemic is likely to make your holiday plans look different, which could make you feel sad, stressed or anxious.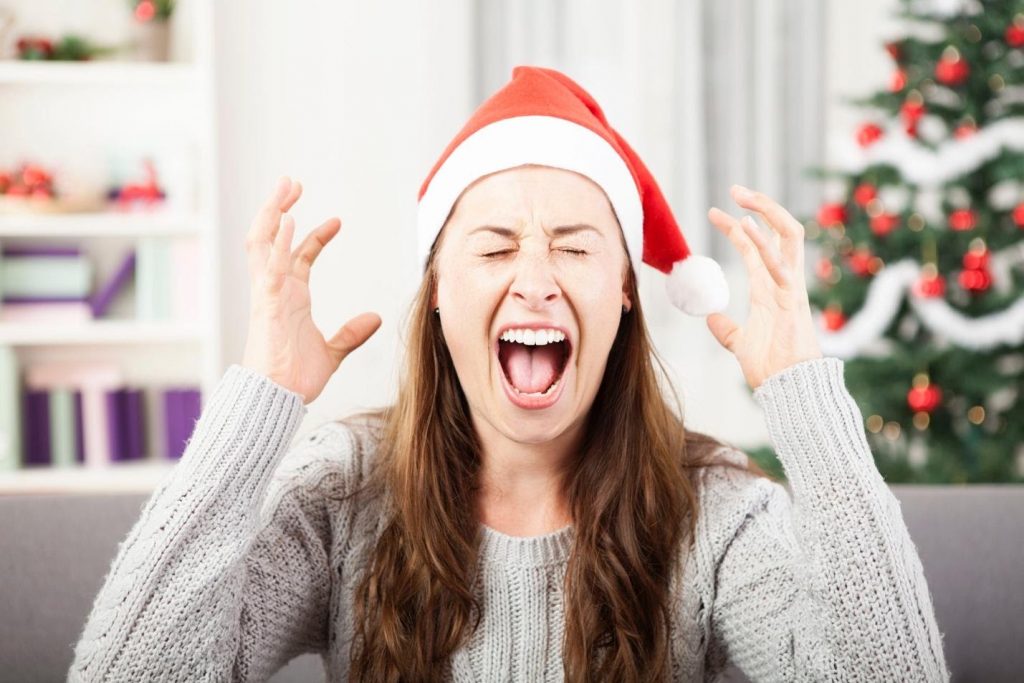 The feelings of grief and sadness could intensify for those who have recently lost a loved one. It tends to be hard to stop and regroup when stress is at its peak. To get help, you could try to read through some online counseling reviews. Being a stressful time of the year, this can help you cope with financial pressures, feelings of isolation or possible family conflicts.
If the Christmas holidays are taking an emotional toll on you, there are a number of ways to beat stress during this season.
Taking care of money worries
The festive season should not pose a financial burden on your wallet. Reduce financial stress during this season by managing your finances in the following ways:
Find low-cost ways of having fun – Money should not be a reason to evade family and friends. If cocktail catch-ups or expensive restaurant meals are an issue, organize a party at home or a BBQ in the park where everyone brings a plate of food.
Identify the main cause of your financial stress – Plan ways to reduce spending. Social get-togethers and buying gifts can be expensive. Set a budget and stick to it. For instance, you could organize a 'Secret Santa' among the adults and suggest to only buy gifts for the kids.
Being realistic
The holidays don't have to be like last year or just perfect. As families grow and change, rituals and traditions also change. Be open to creating new ideas while choosing a few to hold onto. For example, you can find new ways to celebrate together if your relatives can't come home. This can include activities such as sharing pictures, videos or emails, and you could even meet virtually on a video call. You can always find ways to celebrate even if your holiday plans look different this year.
Reaching out
If you are feeling isolated or lonely, seek out religious, community or other social community events for support and companionship. You can access this through websites, social media sites, virtual events or online support groups.
Talking to a family member or friend about your concerns may also help if you're stressed during the holidays. Reach out with a video chat, call or text.
You could also set aside some time to volunteer and help others. This is a good way of lifting your spirits and broadening your friendships. For instance, you could consider dropping off a dessert and meal at a friend's home during this Christmas period.
Maintain healthy habits
You shouldn't make the Christmas holidays a free-for-all. There are several ways of improving overall health to prevent stress and guilt, and avoiding overindulgence is one of them.
The following suggestions may help:
Avoid going overboard on cheese, drinks or sweets by having a healthy snack before holiday meals.
Get plenty of sleep.
Add regular physical activity to your daily routine.
Avoid excessive alcohol, tobacco and drug use.
Try meditation, yoga or deep-breathing exercises.
Adjust the time you spend on social media and reading news, as this can produce undue stress.
If the need arises, seek professional help
Notwithstanding your efforts, persistent anxiety or sadness may continue to affect you. Some of the physical complaints that can plague you may include being unable to face routine chores or sleep, as well as feeling hopeless and irritable. You need to talk to your doctor or a mental health professional if these feelings last for a while.
The Christmas holidays shouldn't be something dreadful. Instead, take steps such as those discussed above to prevent the stress and anxiety that can descend during this season. Recognizing holiday triggers such as personal demands or financial pressures can help you combat them well in advance. With some positive thinking and a little planning, you can find peace and joy during Christmas. She is a content writer & editor for more than 12 years. She usually writes about technology news, country news, arts & science, travel & automobiles. She used to test the product and write reviews for popular magazines.